It's that time again for orchestras around the world to seek music for their winter holiday concerts.  We have many favored pieces for Christmas as well as Hanukkah available for rental and purchase.
Each year LeDor Publishing provides many orchestras with holiday favorites, including the popular "Hanukkah Festival Overture" arranged by Lucas Richman:
~
Also, for string orchestra, "A Hanukkah Celebration":
~
Some of our popular music for Christmas includes "Rocket Sleigh" by Delvyn Case:
~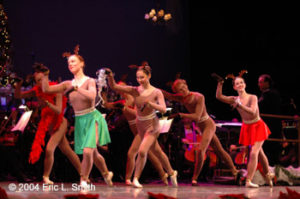 And a perfect piece for ballet companies to choreograph and join your orchestra, (or to perform on its own) "Reindeer Variations" by Lucas Richman:
~
~~~~~~~~~~~~~~~~~~~~~~~~~~~~~
For our entire catalog of music for Christmas, click here.
For our complete selection of music for Hanukkah, click here!
In 2020 we created an entire catalog of "Socially-Distanced" music that is of course still available.  Click Here to see the entire catalog.
Enjoy the music!