The Great Migration: A Symphony in Celebration of August Wilson
Lift Every Voice: Resonating Music, Words, and Legacy
Featuring The August Wilson Symphony by Kathryn Bostic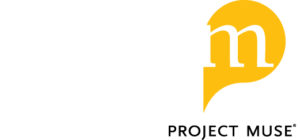 Lucas Richman, conductor
Pittsburgh Symphony Orchestra
January 20, 2018.
Theatre Journal, Volume 71, Number 1, March 2019, pp. 113-116 (Review)
Published by Johns Hopkins University Press
The very idea of "The August Wilson Symphony"— composed by Kathryn Bostic and given its world premiere by the Pittsburgh Symphony Orchestra in January 2018—seems an appropriate way to honor a playwright for whom music was so vital.  The concept does court some danger: the music so influential to Wilson was the African American tradition of blues, full of danceable, popular rhythms, and far more at home in a smoky bar than a symphony hall. "The August Wilson Symphony" risks wrenching this African American bluesman playwright out of social and aesthetic context. Bostic and the orchestra, however, proved too deft to fall prey to that or any other pitfalls. Instead, the symphony and the program that enveloped it, Lift Every Voice: Resonating Music, Words, and Legacy, captured the soul of Wilson's work and mission. Hosted by Phylicia Rashad and conducted by Lucas Richman, it was an evening that joined Wilson's American Century Cycle in celebrating the struggles, triumphs, anxieties, and joys of black life in America, while also honoring the playwright who rendered that experience so vibrantly.
Bostic's symphony would open act 2 of Lift Every Voice after the evening's first half skillfully established the program's mood and investments. The Percussion Ensemble from the Pittsburgh Cultural Arts Collective opened the show with a drum call. Under the direction of Thomas Chatman, five drummers in African dress pounded out furious syncopated rhythms on dununs and djembes, frequently urging audience members to participate with call-and- response claps. Not only did the drum call signal to the audience that they were constitutive members in the collective efforts of Lift Every Voice, but it also importantly ushered Africa into Heinz Hall. The Pittsburgh Symphony Orchestra's home is a gorgeous space built in the tradition of European symphony halls, but Wilson was deeply concerned with the resonance of Africa in the experience of black Americans. This drum call made clear that Lift Every Voice would not lose sight of Africa.
The next two sections of the program honored Martin Luther King Jr. during the week of his birthday. A lush performance of "Lyric for Strings" by George Walker, a favorite composer of Coretta Scott King, followed a stunning a cappella rendition of "Take My Hand," reportedly King's favorite hymn. Vocalist Anqwenique performed "Take My Hand" with power and nuance, flowing smoothly through a lengthy vocal register with arresting elegance. Richman led "Lyric for Strings" with confident grace. The composition is at once somber and honorific, like a eulogy focusing on moments of pleasure. An onstage photo slide show of Dr. King smiling, casual, and occasionally celebratory underscored the effect: this was a eulogy mindful of his important work, but concerned more so with his warm personhood. "Lyrics for Strings" features one moment of foreboding dread before returning for a joyful conclusion, reminding us on this night not to forget the tragedy and struggle inherent in King's legacy.
From elegy, the program moved to jazz with a performance of "Teenie Time", a composition of orchestral swing by Jay Ashby honoring photographer Teenie Harris who hailed from the same Hill District of Pittsburgh as Wilson. Victoria Luperi's clarinet lead the way as Alton Merrell's ticklish piano danced around the song's periphery. A slide show of Harris's photos documenting life in the Hill District complemented the performance's hometown warmth. With the inclusion of "Teenie 114 / Theatre Journal Time," Lift Every Voice signaled again that it had no intention of bowing to pressures of European classical music; instead, this song employed a full orchestra in a secondary position, supporting the distinctively modern and American bopping jazz.
The mood shifted as Bostic took the stage to perform "State of Grace," a song she wrote in honor of Wilson, which Richman introduced as a psalm. Bostic worked closely with Wilson at the end of his life, as well as on two notable posthumous projects— scoring a 2013 revival of Joe Turner's Come and Gone, as well as the PBS American Masters feature on Wilson—and professes profound inspiration from the playwright. Accompanying her own vocals on a grand piano, Bostic's personal connection shone through clearly in "State of Grace," featuring an unfussy melody and lyrics arranged as poetic couplets, performed by Bostic while Richman conducted a subtle orchestral underscoring. Closing the program's first act was a performance of the third movement of Édouard Lalo's cello concerto featuring Ifetayo Ali, a virtuoso 14-year-old African American cellist. The movement begins with an andante section full of drama before progressing to a lively, capering allegro vivace. Ali was confident and at ease, while Richman guided a bold orchestra to join her for a joyous conclusion to the act. Ali's performance solidified the opening act's dialogue with Wilson's vision of black American history. The unmitigated joy of the African drum call moved into a distinctly African American spiritual full of sweet longing, and from there the act highlighted struggles and victories of civil rights, triumphs of black art, deep connections among black artists, and then concluded with a vision of black art's promising future. All these themes pervade Wilson's Century Cycle, an unfading backdrop to the entire evening.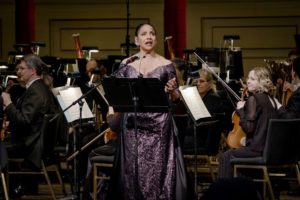 "The August Wilson Symphony" emerged after intermission, featuring the entire orchestra along with narration from Rashad setting the mood between movements. Rashad opened the performance by reading Wilson's initial scene direction from Joe Turner's—the playwright at his most lyrical—about how in 1911 "the sons and daughters of newly freed slaves wander into" the booming industrial hub of Pittsburgh, carrying with them "a long line of separation and dispersement which informs their sensibilities and marks their conduct as they search for ways to reconnect." The movement, titled "The Great Migration," begins haltingly, as if the instruments emerge confused and dazed like Wilson characterizes his migrants, but finally a trumpet rings out, behind which the orchestra unites, if only momentarily. Juxtaposing divergence and unity, the movement captures the themes Wilson highlights in Joe Turner's and elsewhere of the challenging fits and starts of black unity and progress. Individual sections of the orchestra busy themselves in their own tasks before uniting under a common theme and then wandering apart again before ending softly together, as if bedding down after a long day of work.
Eschewing narration, the second movement, "The Hill Illumined," opens as a determined lullaby behind a ringing violin, encouraging the Southern African Americans newly arrived to Pittsburgh's Hill District to rest as needed, but not too long to delay progress. Piano and drums soon lead the orchestra back into a determined march, urging denizens of the Hill toward progress in their goals of identity and community. The movement also features abrupt shifts into more divergent, tension-filled sections, reminding us that progress does not come without defeats along the way.
In the third movement, "Wylie Avenue," which opens with a poem by Wilson included in the published script of his memoir monologue play, How I Learned What I Learned, the orchestra jumps and swings with the spirit of jazz. Bostic highlights the Hill District's Wylie Avenue as a "cultural nucleus for the African American community," and captures that energy by offering a jazz band wrapped in an orchestra. The movement starts with a striking trumpet call before developing into a booming, brassy, percussive romp. Richman guided a united, loud,
and assertive orchestra through a finely composed swing movement that concluded with boisterous crescendo, refusing to withdraw quietly.
Rashad opened the fourth movement in the familiar voice of Aunt Ester, the character she originated. The narration is Aunt Ester telling Black Mary how life is an adventure that is best remembered out loud. This section, "The Oracle of Aunt Ester," works to remember out loud and honor the griot guidance of Wilson's character. A warm opening by the string section welcomes us into Aunt Ester's home on Wylie Avenue, suggesting the sun rising on a Tuesday, when she will welcome the community's spiritually lost into her home. Principle
violinist Mark Huggins stepped into the role of Aunt Ester, with long passages that were clear and assertive, occasionally defiant and at times a bit weary before resurging to energy. Behind Huggins's lead the rest of the orchestra rose into a lush, lyrical presence. This movement sketched the world as it might be behind Aunt Ester's lead: proud, united, and welcoming.
The final movement, "Exalted Roads of Truth and Triumph," opened with lines from Bynum, Joe Turner's griot, telling the story of finding his "song," the essence of his identity. Having soaked in the guidance of Aunt Ester, the symphony now eagerly accepts Bynum's advice and strikes out after its own song. The movement wastes no time in calling the entire orchestra to a proud expression of self before diverging into constituent parts that will slowly reconvene into a loud, strident, celebratory conclusion. Richman steadily increased both volume and tempo, suggesting a gradual but successful identification of exactly the type of song Bynum highlights. "The August Wilson Symphony" closes as Wilson hoped the journeys of so many African Americans would: full of confidence, unity, and direction.
The evening's program concluded with two devotional performances. The first, "Lift Ev'ry Voice and Sing," performed by members of the Hill District Unity Choir under the direction of Pastor Jason Washington, summoned such a spiritual air that audience members took it upon themselves to stand as if in church. This felt like the closing prayer at liturgy, but the evening would not end without a rousing celebration as more members from the choir emerged to perform "Anthem of Praise," a powerful, exultant hymn full of drama and joy, backed by the full weight of the orchestra. This performance was as moving as an appropriate climax to a program of honor. One imagines that just this sort of exultant performance could have taken place at the paint party for Aunt Ester's house, which Harmond Wilks defiantly decides to join at the close of Radio Golf, the cycle's final play. "Anthem of Praise" celebrates just this sense of identity in community, faith, and song.
In "The August Wilson Symphony" and all that surrounded it, Lift Every Voice showed itself deeply in tune with the investments, concerns, and hopes of August Wilson. It was a  performance traveling the long road of black history in America, attending to both the struggles and triumphs of that journey and aware of how entwined joy and sorrow often are. Building off a foundation of Wilson's life and work, this program illuminated new nuances in his favorite themes, complementing the Century Cycle by expressing its mission in fresh idioms. It brought the symphony hall to Wilson's terrain, and there found exciting ways to reflect on the rich, complex black American experience through the playwright's uniquely shaped lens.
PATRICK MALEY
Centenary University